Last night in Jessheim I performed as part of the Jessheim Night Concert Series with Circus Khaoom`s "A rock `n roll circus show". (www.cirkus-khaoom.com)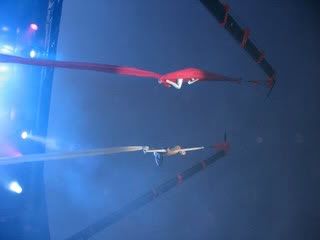 I was invited by Khaoom to perform Spanish web and Duo Aerial Silk.
The crowd were really responsive and appreciative and I was even rewarded a standing ovation from some of the crowd after the Silk number.
This is my 3rd summer season working with Khaoom. They are a lovely ensemble, one that I am happy to be a part of.
Stay posted!