Performed my new show on friday night to an appreciative crowd at the Brickhouse Restaurant on Bricklane in London.
The venue really is perfect for aerial shows!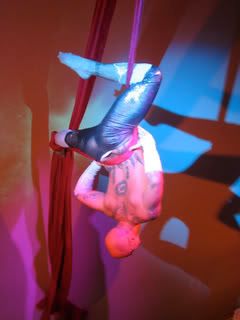 The show is themed on Arabian nights, and I`m like a Persian Prince who climbs the silk. The music is kind of hypnotic and really sets the scene.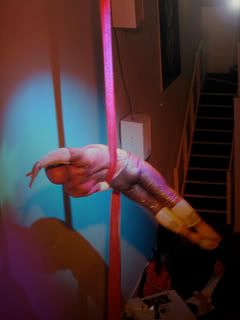 More to come soon...